Books
Below is a list of my 4 books to date. I have enjoyed writing them so much and am delighted with the feedback that I get from thousands of people who have read them. I also enjoy producing the illustrations which accompanies the books. I want to take the reader on a journey into my imaginary world where life is far simpler and fairer. 
I spent a lot of time producing the films which accompany each book and narrated them myself. This means that it is possible to read the story and also have it read to you at the same time.
I am busy writing more books as I type this and am excited to see where my mind allows us to go. I can promise one thing. It will be full of wonder, nature's miracles and beauty. I hope you come with me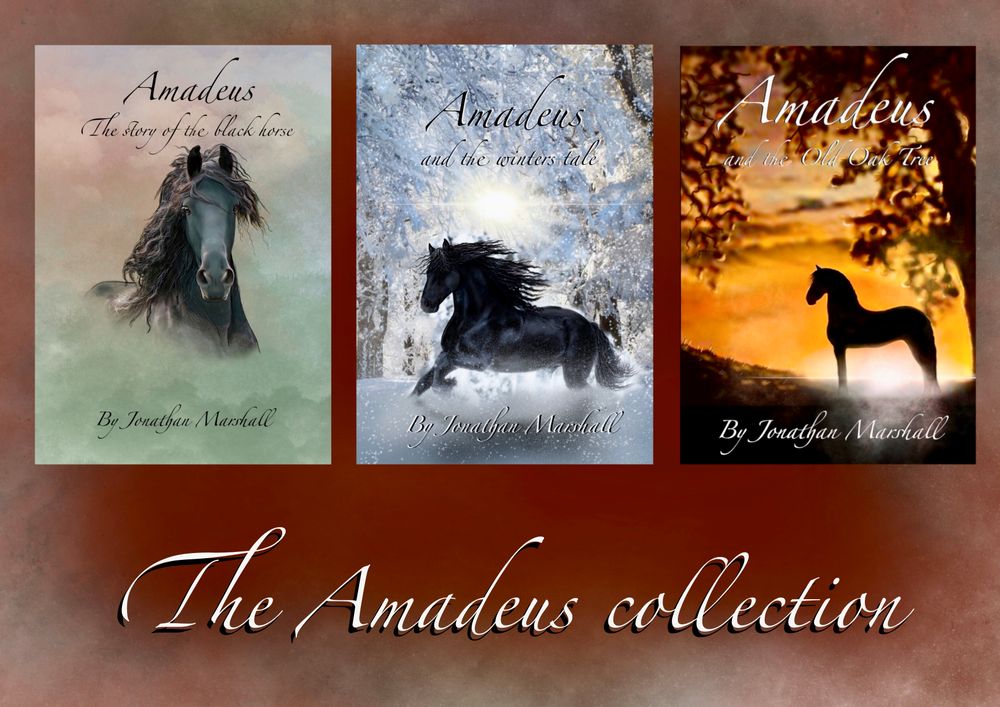 The Amadeus story book collection
special offer
Amadeus the story of the blck horse, Amadeus and the winter's tale and Amadeus and the Old Oak Tree. These charming and delightful books can now be purchased as a collection. With beautiful colour illustrations and a link to the author's narrated video this makes a wonderful gift for people of all ages.