Spirit the fastest bird in the world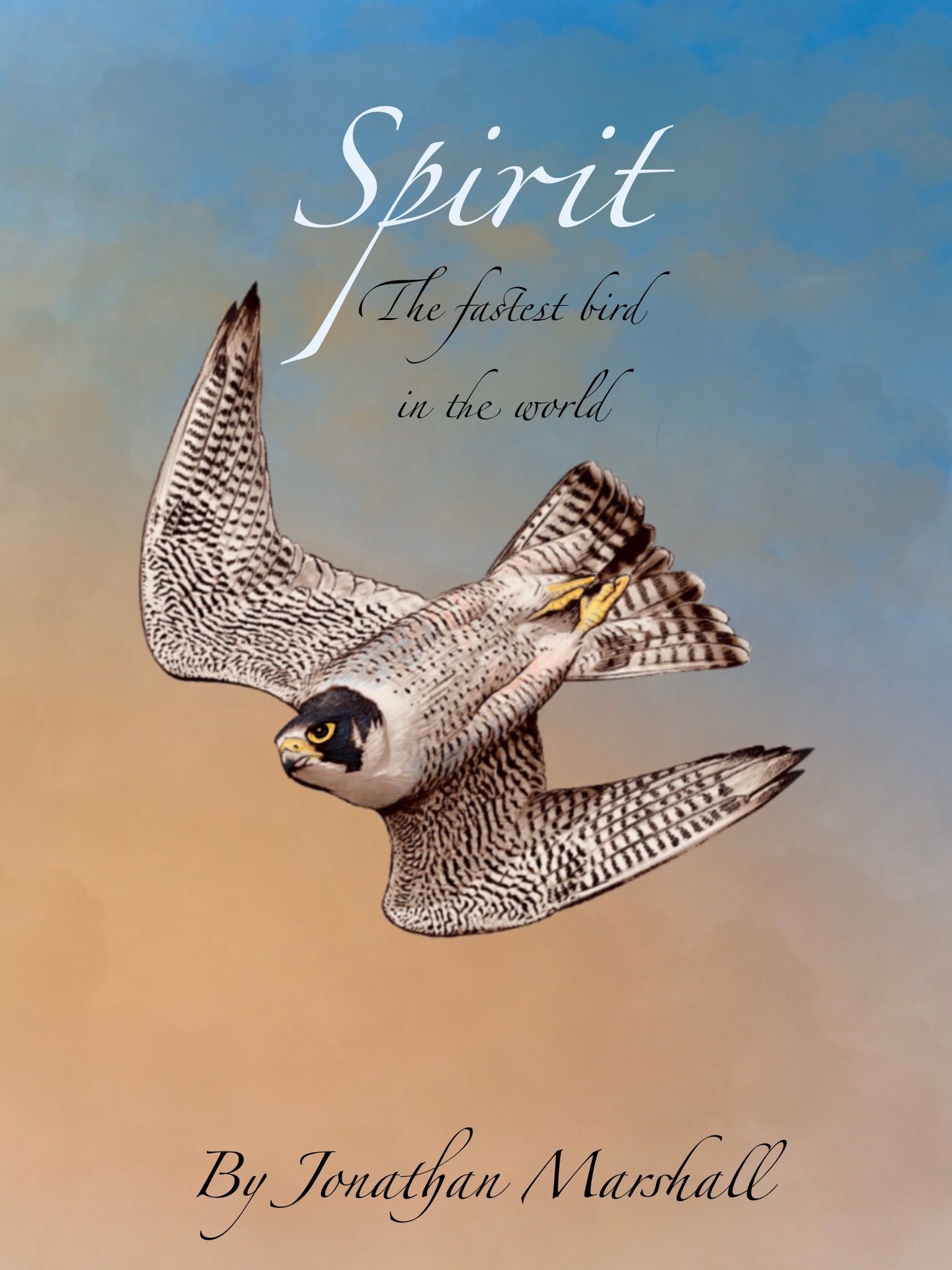 Inspired by the truth of a falcon
During the winter of December 2021 to March 2022 I was living in a gorgeous little cosy Cornish cottage which was perched right on the cliffs at a very special place called St.Gennys. I had 3 beautiful falcons for company.
The 'girls' as I call them are all sisters from the same parents but from different breeding seasons. I had the absolute pleasure of walking out on to the dramatic coastline everyday and letting them have their daily exercise. I would let them off one at a time and then stroll down to the cliff edge and watch them play in the wind.
They spent hours enjoying their freedom and I can honestly say that it made me feel so happy and content. I felt as though a part of me was up there with them. Every day we would be joined by the wild Peregrines who got to know my falcons and accepted them.  
When I was not out on the cliffs my days were spent writing and illustrating my book 'Spirit the fastest bird in the world'. I had been wanting to write it for a long time because I was reminded on a daily basis of how honest and simple the life of a falcon is and how complicated and false the life of humans has become.
Shutting myself away from society and immersing myself in the lives of my falcons amplified the absurdity of the modern world that is being forced on us all. 
'Spirit' the falcon is not only the most beautiful and impressive of all but she is wise and honest. She is strong and brave and completely unafraid to stand in the bright spotlight of her own conscience and truth. 
This book is designed to appeal to all ages with colourful illustrations. I purposely wrote this to be open to the interpretation of the reader.  

You can read it as just a simple story about a falcon or if you have the desire to think deeply you will find multiple levels and meanings. 
There is also a film which accompanies the book which can be viewed by scanning the QR code on the inside of each copy. It was filmed in North Cornwall on the cliffs above Crackington Haven. This is the exact spot where I spent many hours with my own falcons while I was writing this book.
Click here if you want to pay for a copy that you already received at a show*
Click here to purchase the audio book version*